Amazon – Google – Sonos and Late Comer Apple
Apple's new HomePod is late to the smart speaker market, and the HomePod will have some major competition in this already crowded space. Apple's $349 HomePod vs $399 Google Home Max, vs $199 Alexa-powered vs Sonos One.
Here are the comparison factors: Design, sound quality, and the overall performance of Siri, Alexa, and Google Assistant.
Mac Rumors "When it comes to design — and this is certainly subjective — we preferred the look of the HomePod with its fabric-wrapped body and small but solid form factor. The Sonos One looks a little more dated with its squarer body and standard speaker mesh, while the Google Home Max has a much larger footprint that's going to take up more space."
Digital Living "While the HomePod is outfitted with fabric, the Sonos One and even the non-mentioned Heos, are not only sharp, they fit into any design and because of their exterior design, they are more durable."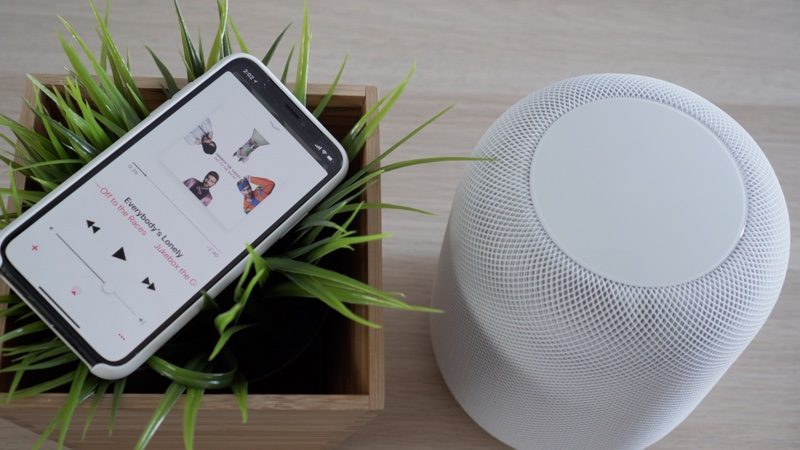 Apple's HomePod
Mac Rumors
"All three offer touch-based controls at the top of the device, but the Google Home Max has one design edge – a USB-C port and a 3.5mm audio jack for connecting external music sources. The Sonos One has a single Ethernet port, while the HomePod has no ports."
Digital Living "Those ports require additional hardware that will need to be attached, thus adding more table acne and or wires..NO WIRES. Also, with the ability to stream, you don't need any external device unless you still have a massive 128gb iPod…but then how do you control that device. Believe me, it's all about control and how easily your data can flow from device to device."

Google Home Max
Siri was lacking..yes we all know that, as other assistants were much more developed.
Apple execs have said in the past that Siri was not engineered to be Trivial Pursuit, but it would be nice if Siri had a more competitive feature set.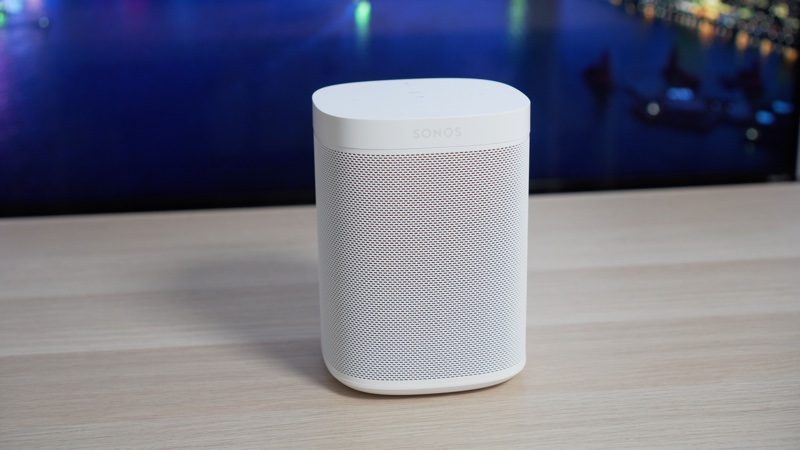 Sonos One

Digital Living – None of these small speakers are designed for performance and thus should only be used and graded on how they sound at ambient or background sound.

If you want better multi-zone audio sound then have a Pro come in and outfit your home with quality in-ceiling or in-wall speakers that are powered by professional amps. Then use Sonos, Denon Heos to stream.
All three of these speakers offer great sound, and if you're attempting to pick one based on reviews, make sure to read several. We thought the HomePod sounded best, but other sources, like Consumer Reports and Yahoo's David Pogue found that the Google Home Max and the Sonos One sounded better than the HomePod.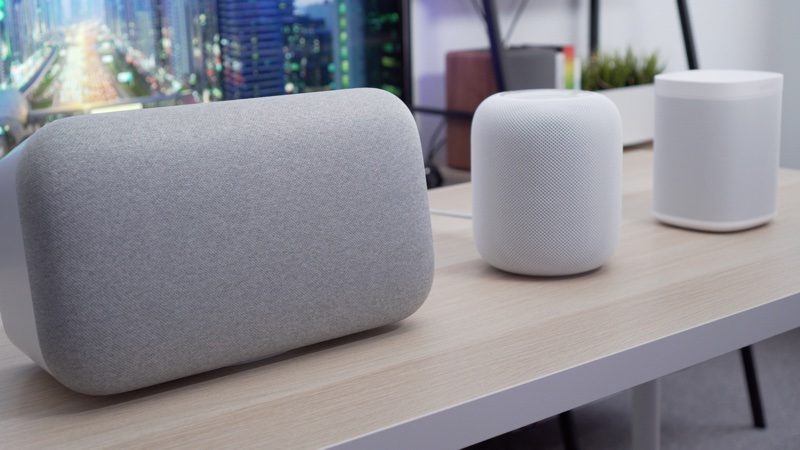 If you want the final analysis head over to …h/t macrumors.com
thumbnail courtesy of macrumors.com
More Smart Speaker News From Around the Clouds…
Inside Smart Speaker Price Discounting at Google and Amazon
Facebook may launch two smart speakers this July
"#Spotify is on its way to creating its first physical products and setting up an operational organisation for manufacturing, supply chain, sales & marketing" https://t.co/cBtUkOhwZ3

— Mark Vermeer (@Vermark26) February 21, 2018
How to … delete your voice data from your smart speaker