The Best Universal Remotes of 2017.
Lets be honest here..who has 47 remotes on their coffee table? Can only one person in the house operate the TV or AV system?
If you need a Universal remote, look no further than a professional company to make all your AV gear work seamlessly..and EVERY person will be able to operate it with ease.
A universal remote lets you control all of your equipment with just a single wand. However, when it comes to universal remotes, the choices are less than universal. Logitech's line of Harmony rare a good choice for basic operation and they have some home automation interoperability.
However, if you want an integrated solution for whole house smart home automation, then the Control4 260 and EA-1 are the better option.
The Harmony Elite can control up to 15 devices, works with some smart home gadgets such as lights and thermostats, integrates with Alexa, and has a touchscreen that lets you access every setting for every linked remote control. If you don't need all the bells and whistles, the Harmony 665 is our value pick. It costs just $49, can control up to 10 devices, and has a great ergonomic design.. Counting your TV, your cable box, your stereo, your soundbar and your streaming- video device, you probably have at … The Best Universal Remotes of 2017
thumbnail courtesy of youtube.com
Learn More About Control 4 Remotes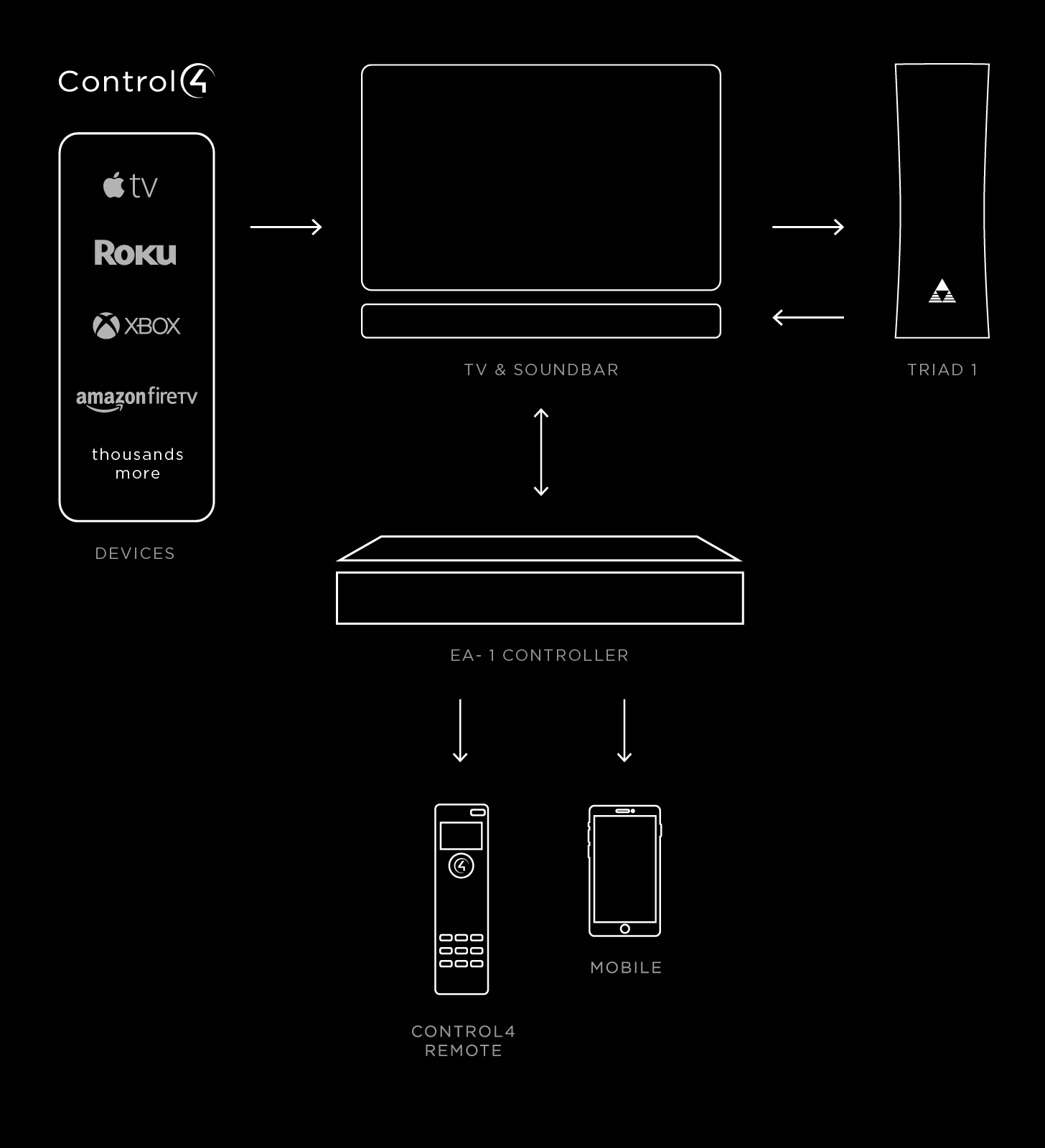 Get started easily and affordably with Control4. We make the entertainment in any space smart. Start small and dream big, adding more automation as you go. Clean up the clutter. No longer will there be a need to fumble with five different remotes to control all of the devices in your entertainment cabinet. With Control4, a single button press turns on the TV and changes to the input you want—whether it's the Blu-ray, AppleTV, Roku, Netflix, Hulu—and even drops the shades and the lights.
Because Control4 works with over 10,000 consumer electronic devices from the world's leading brands, you can count on a system that can communicate and control virtually all of your favorite devices—especially the audio/video products that you already know, use, trust, and love.
Contact Digital Living and have the  Smart Home of your dreams